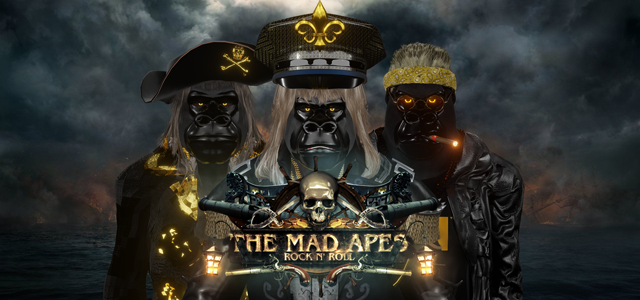 https://themadapes.com/

The mad apes are shaping the future of music. Official nft collection coming june 18th, 2022

Melting the bridge between music and the metaverse through the power of rock n' roll. The mad apes have a singular goal of providing an innovative, premium, and collectable nft experience while also focusing on driving short, medium and long-term value for its investors and fans worldwide. We are shaping the future of music. Become a part of rock n' roll history. Where you become the record label.

The nft collection.

Through 3d next-gen art & animation, virtual reality, metaverse tours, strategic partnerships, community, groundbreaking live experiences, and a vision on the long-term, the mad apes seek to change rock n' roll and nft history. Holding a mad ape nft gives exclusive backstage access to metaverse events, meet & greets, pre-released music, behind the scenes footage, discounted merch, nft presales, concert collectibles and more.

Introducing the vip access pass nft – earn up to 20% in streaming royalties and merchandise sales, gain exclusive voting rights and access to private events.